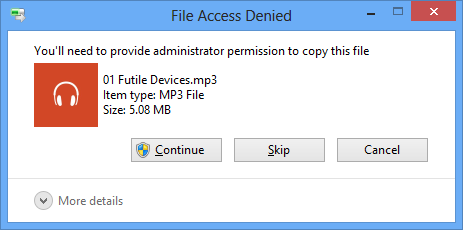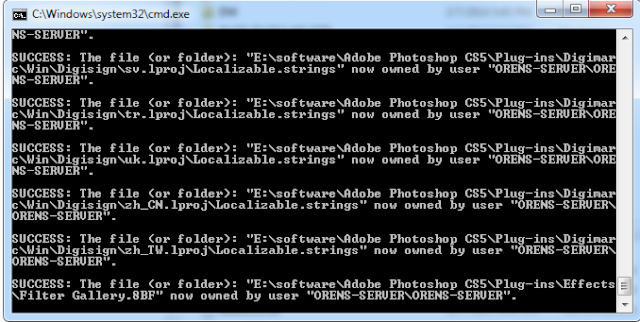 Have you ever experienced anything like this?
This program will solved your problem
Just download from Attachment (1KB) and problem Solved
Features:
Solved problem about modify file (Access Denied when try copy, cut, rename, and delete file)
Installation:
Download ErcHimA Administrator from Attachment

Extract ZIP file

Run the Setup ErcHimA Administrator

Click OK

Done
Solved the problem:
Right click on folder protected

Click ErcHimA Administrator

Waiting into progress completed and auto close the CMD

Now try copy your file to folder protected
Note wrote:If you still can't modify file, try to restart your PC.
To Uninstall, just run the Uninstall ErcHimA Administrator.
Attachments

ErcHimA Administrator.zip

ErcHimA Administrator Solved Problem When Mofidy File (Access Denied)
You don't have permission to download attachments.
(1 Kb) Downloaded 8 times