First topic message reminder :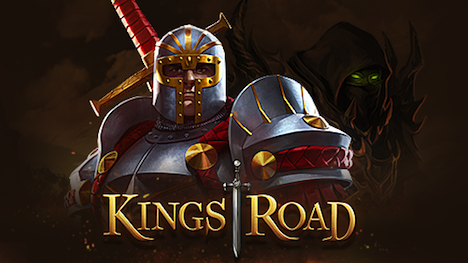 Game About:
Come see how KingsRoad sets a new standard for gaming on Facebook! Embark on a journey across the kingdom of Alderstone to reclaim your land from the monstrous creatures that threaten it.


Engage in visceral real-time combat, explore a robust loot and skill system, and battle towering bosses – all rendered in stunning 3D graphics!

Discover powerful new skills as a knight, archer, or wizard. Switch between classes at any time!

Team up with friends for 3-player co-op and defeat the forces of darkness together!

The first action-RPG that fits your schedule – giving you a truly epic experience every time you open your browser!

Game address:
https://apps.facebook.com/kingsroadgame
Features:


Play & Pause (Use it to activated other cheat, activated this cheat on first loading.)

Bypass

Disable Line of Sight

Movement Speed x2

Range Attack

Attack Speed

Auto Attack

Attack Barrels

Require:


Cheat Engine

Trainer

Browser

ErcHimA Jamu

Note:
Use the 'Kings Road' entry to help activation, the cheat has to be applied at the very initial loading screen.
Tutorial:


Open KingsRoad

Open Trainer

Inject Proccess

Activated Play & Pause on loading first

Activated other Cheat

Disable cheat Play & Pause

Happy Cheating

Download: