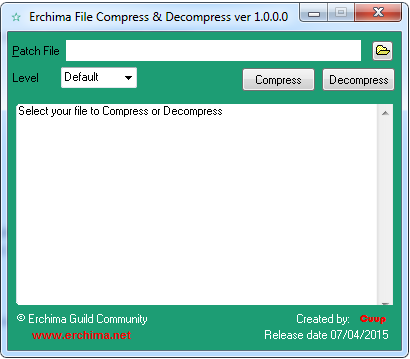 About:
This freeware to compress or decompress your big file size to small file size.
Relesae date:
07/04/2015
Require:
Windows OS
File size:
512 KB
License:
Erchima Project™
[You must be registered and logged in to see this link.]
Version:
1.0.0.0
Note wrote:If you still get bug or problem on this app, just send me PM and i'll fix it.
Download:


Last edited by Cuup on 17th April 2015, 5:06 pm; edited 1 time in total