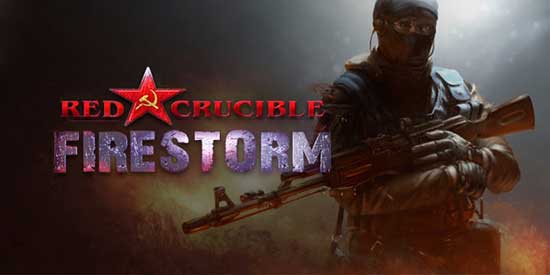 Features:
Increase move speed up to 10x.

Show nick name of enemy player and friends (red and blue).

No spread.

No recoil.

Can join full team.

Super jump, You can jump up onto the roof.

No cooldown timer for using item.

Bullets no collider.

Aimbot.

Unlimited Ammo (activate after entering in the server).
Tutorial:
Log into Red Crucible: Firestorm games, after you get into main of page open Red Crucible: Firestorm Mega Hack.

On the Red Crucible: Firestorm Mega Hack click pick a processor and select process in accordance with the browser you are using, then click attach button, after that click continue button to open hack tab.

Now, enable hack by click enable all button or enable hack one by one by clik name of the hack then click enable button. 
NOTE: You must enable ammo hack after log into the server

Done, now back to the game and let's defeat all enemy player.

Download: